The Antenna Central post offers an attractive and convenient answer to that problem.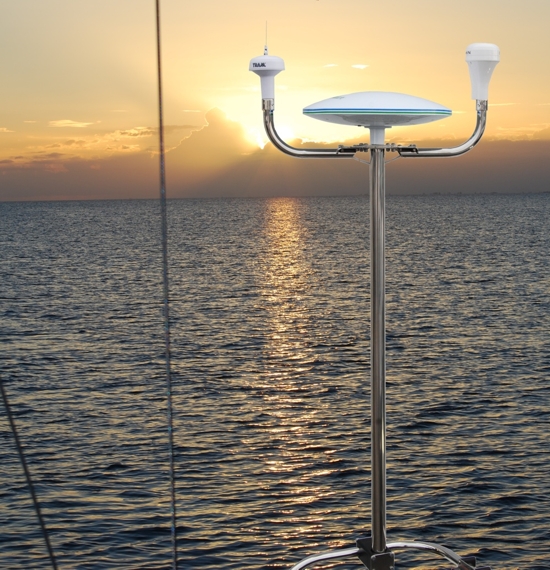 LOW IN PROFILE - The Antenna Central is a dedicated antenna post capable of accepting as many a five antennas ...all in one central location.
CUSTOMIZED FIT - The swivelling base with its universal ball joint allows for a custom fit to almost any deck. The securing rail mount supports the post to the stern rail. These design features are similar to our davits and outboard hoist. Therefore, a wide range of custom bases and rail mounts are available to suit most any installation.
EASE OF INSTALLATION - Once the ideal location has been determined, you simply attach the rail mount with the 4 bolts provided. Then slide the post throught the mount and screw it to its base. Align the post vertically, mark the base holes, drill, bed the base and bolt through. It's that easy!